Tambopata, Chimbadas and La Torre Lakes - $375 pp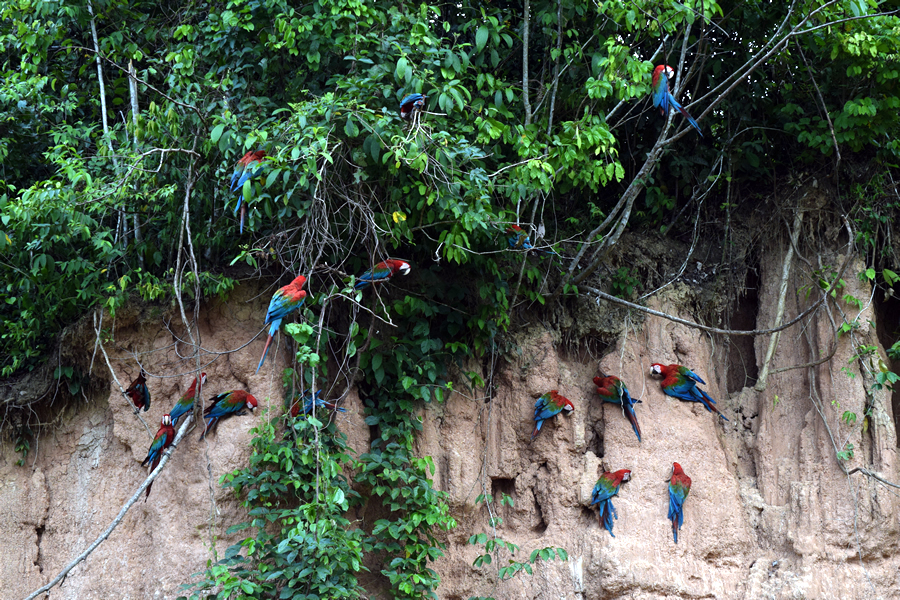 Short tour itinerary:
Day 1: Inotawa Lodge
Day 2: La Torre Clay Lick, Tres Chimbadas Lake and local Farm
Day 3: La Torre Lakes Lakes Montes, Pato, Lagarto, Solitaria clay lick and Nocturnal boat ride
Day 4: Back to Puerto Maldonado
Tambopata, Chimbadas and La Torre Lakes – $375 p.p.

The "Tres Chimbadas Lake and/or La Torre Lakes" Amazon program, is one of the basic Inotawa Tambopata Amazon Shelter programs from the Inotoa Lodge. All their tours include programs that visit interesting sites close to Inotawa and that will able you to learn more about different Amazon ecosystems such as Mauritia palm swamps, primary forest with rubber trees and Brazil nut harvesting areas. Our Inotawa Amazon Shelter/ Lodge programs will also allow you to visit local farms, the community and local projects.
Full itinerary of this Amazon tour:
Day 1: Puerto Maldonado, Tambopata and the Inotawa Amazon Lodge
Your guide will be waiting for you at the airport and take you to our office located approximately 5 minutes from the airport in the city of Puerto Maldonado. Here we will register and make some last minute shopping for things we might have forgot such as batteries or raingear.
Afterwards we will take an unpaved road to Puerto Nuevo, our port in the Infierno Community, for about one hour. On our journey we can see various types of woodland, traditional banana and citrus plantations, cattle ranches and small creeks.
Once in Puerto Nuevo we will embark on our one and a half hour boat trip up the mighty Tambopata. During the boat ride we will also have lunch consisting of delicious vegetarian Arroz Chaufa wrapped in the leaf of the bijao heliconia. There will also be fruit, crackers and a bottle of water.
Once we arrive at INOTAWA the manager will receive us and your guide will tell about the do's and don'ts in the jungle in order for you to enjoy your stay to the maximum. He will also lead you around the installations and show you your room.
INOTAWA is situated on the bank of the Tambopata river en the Buffer zone of the Tambobata National Reserve and the Bahuaja Sonene National Park. During your journey you can appreciate the banks vegetation consisting mainly of patches of canes, Cecropias and Ficus. We might also see wildlife such as river birds like the oropendulas and their hanging nesting colonies, egrets, herons and others might fly, toucans or the magnificent macaws. Occasionally we can spot mammals such as capybaras or monkeys or reptilians like spectacle caimans and turtles.
In the afternoon we head out into the jungle for a small walk in order to observe the flora such as immense Ironwood or Kapok trees and birds such as Trogons, quails and wild turkeys. Once night falls we can also find spiders such as tarantulas and other nocturnal creatures.
After dinner your guide will give you a small speech about what to expect and explain the various activities during your stay.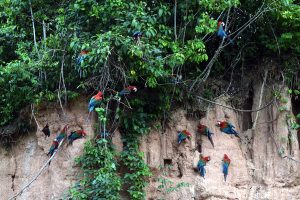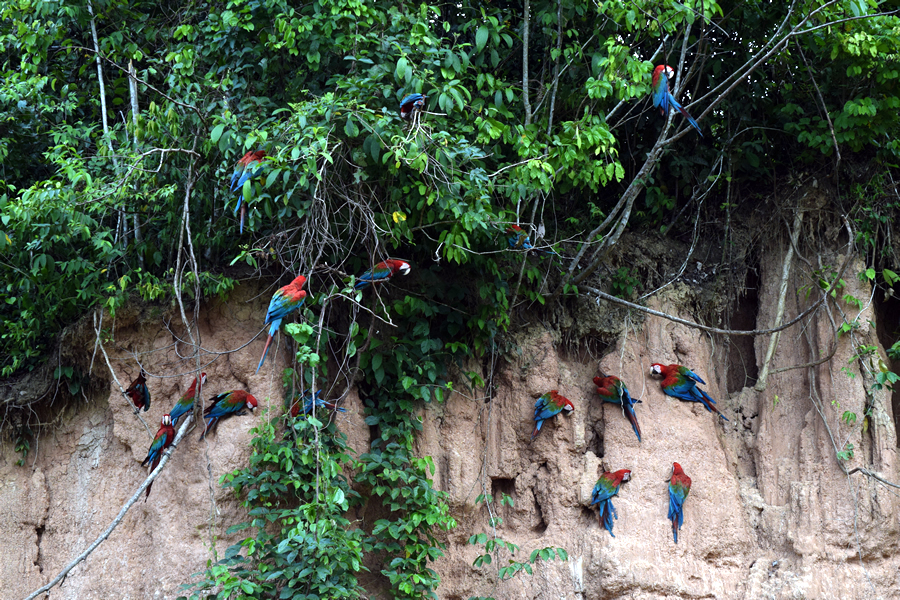 Day 2: La Torre Clay Lick, Tres Chimbadas Lake and local Farm
We leave the lodge very early on the morning to go fifteen minutes upriver in order to observe the activity of the macaws, parrots, parakeets and the occasional mammal feeding on the earth. La Torre Clay Lick is a mud bank about four meters high and twenty meters wide crisscrossed with veins of mineral rich clay essential to the diet of these animals.
On site we have a hideout at a distance of thirty meters which keeps us hidden while at the same time allowing us an unobstructed view of the display in front of us.
The phenomenon last two to three hours during which we need to stick to the rules and guidelines set by our guide the previous evening.
Returning to the lodge we will have breakfast and after a short rest head for Tres Chimbadas Lake.
The entrance of the lake is located fifteen minutes downriver from INOTAWA. We then walk about 45 minutes to the lake located deep in the jungle. We will pass an eco-tourism concession held by the native people of the Infierno community. They guard and maintain the area thanks also to the income generated by entry fees from tourists.

At the lake itself we will board a traditional catamaran with a single oar in order to move around on the lake following the route indicated by our guide. We can see luscious vegetation and birds such as snakebirds, herons, kingfishers etc. We might also find reptiles and mammals, above all the illusive giant river otter. The lake happens to be the territory of a clan that can frequently be spotted.
It's also possible to practice catch and release fishing and maybe catch a piranha.
Once back at the lodge lunch is served and after some rest we leave for an excursion to a local farm.
In this area traditional agriculture is practiced. We will visit Don Aurelio and his family. This is a great opportunity to see harvest and try various exotic fruits from the Amazon such as copazú, arazá, pijuayo, yucca, and pineapple. There are also various herbs such as pallilo and false cilantro as well as a range of medicinal plants such as piñón, caña caña and piri piri that are traditionally and widely used by the local people.
The farms also create open spaces for papaya and banana plantations. This is the preferred habitat for birds such as silver beaked tanagers, oreoles, oropendulas, toucanets and various woodpeckers.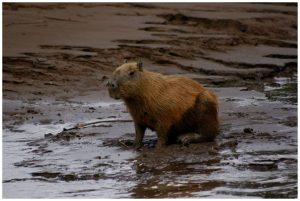 Day 3: La Torre Lakes Lakes Montes, Pato, Lagarto, Solitaria clay lick and Nocturnal boat ride
The program from today is organized in cooperation with the La Torre community. They have traditionally used this area to provide for themselves a sustainable way of life. Here they find materials to build their huts, implements for handicrafts and medicinal plants used to cure diseases. In the last few years they also started to use the area to generate a sustainable income whilst maintaining the environment with the help of eco-tourism.
After breakfast we will head for the La Torre Lakes.
We will take the boat for about fifteen minutes upriver. The geographical characteristics with elevations, lakes and mammal clay licks plus the location deep inside the Tambopata National Reserve are the main reasons for the sites exceptional biodiversity.
We disembark at the La Torre Park rangers post and continue by foot. We cross a small creek and continue into the jungle to eventually get to the lakes Montes, Pato and Lagarto. The trek will take between four and five hours. Every step it turns more interesting as our guide tells us about the surrounding plants and their practical and medicinal uses and preparation.
We will eventually get to a mammal clay lick deep inside the rainforest called Solitaria clay lick. It's the last of a number of clay licks coming from the south and we can frequently spot peccaries, brocket deer and sometimes even tapirs.

Back at the lodge we will have lunch and have the afternoon to relax, go for a swim or catch up on our reading in the hammocks.
At night we head out in the boat to enjoy ourselves and the sounds of the Amazonian night, we might see a thunderstorm spilling out on the horizon or marvel at constellations like the Southern Cross or Scorpion.
We are also carrying a powerful searchlight in case we come across some nocturnal animals such as caimans, bats, nightjars, capybaras, or maybe even an ocelot on the banks and meanders of the Tambopata River.
Afterwards dinner will be served.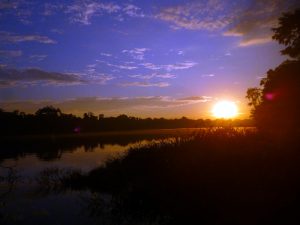 Day 4: Tambopata and Back to Puerto Maldonado
After an early breakfast we will return to the INOTAWA office in Puerto Maldonado and then on to the airport. Your guide will accompany you until the airport and help you with the check-in process for your flight back to Cuzco or Lima.
Inclusive in this Amazon Tour:
– Breakfast, lunch, dinner, infusions, coffee, tea, milk and seasonal fruits
– Transfers: Puerto Maldonado – airport – bus terminal – hotel and visa versa
– Transport during the tour
– Overnight in single (additional price), double, triple rooms, with private bathroom
– An English speaking guide for excursions to the nature reserves and the expeditions
– A local guide to visit the local communities
Exclusive:
– Transport to/ from Puerto Maldonado (by bus or plane)
– 10 + 10 + 30 Soles (around 20 US$) on local entrance fees
– Things not mentioned in the tour itinerary
– Alcoholic drinks, soft drinks and other personal spending
– Tips
– (International) bank transaction fees
Recommended to bring with you into the Amazon Rainforest:
Binoculars
Camera (+ something to back-up pictures)
Flashlight, or better a Head Light
Day (back)pack
Cap or Wide-Brimmed Hat
2 pair of light trousers
2 pair of shorts
3 T-shirts
a warm sweather for the evenings
plastic bags to protect electronics against humidity
Bathing Suit
Rain Coat/ Poncho
Water Bottle
Sunblock
Sunglasses
Insect Repellent (you can also buy in Cusco)
Certificate of Yellow Fever Vaccine!
Bills/ notes (soles) of small amounts
Toiletries
Good walking shoes/ boots **
Sandals or alternative footwear for use at the lodge.
Important notes:
* In the rainy season it is usually necessary to walk in rubber boots / wellies, which are provided by the lodge (up to size 10 (44), bigger is difficult to get). During the dry season it may be possible to walk in walking boots.